Defective Product Attorneys
Defective and dangerous products cause countless injuries every year in the United States.
Product liability law provides a way to recover financial compensation for product defects and injuries caused by such defects.
Our experienced product liability attorneys are equipped to vigorously prosecute cases involving defective product design, defective manufacturing, inadequate labeling and product warnings, misuse by a third party, recalls and other foreseeable problems for products including:
Experience in Defective Product Lawsuits:
Defective pharmaceuticals and medical devices
Automobiles and automotive parts
Home appliances
Home building products
Other consumer goods
If you or a loved one were injured by a defective product, contact our product liability lawyers for a free, no obligation legal consultation. We have the knowledge, skill, and experience to help with your case.
Our Experience in Defective Product Lawsuits
The defective product attorneys at Levin Sedran & Berman have the knowledge and resources to fully investigate complex product liability cases and obtain superior results for clients. Our product liability attorneys have helped thousands of individuals recover substantial financial compensation as a result of injuries from defective products.
Our product liability attorneys have helped thousands of individuals recover substantial financial compensation as a result of injuries from defective products.
On an individual case basis, we have litigated against manufacturers of ladders, automobiles, insulation materials, airplane manufacturers and others for defects causing injuries. Our attorneys thrive on the challenges posed by these complex cases.
An example of a successful product liability lawsuit litigated by Levin Sedran & Berman is the case against Goodyear Tire & Rubber Co, which involved a product liability claim and an unfair trade and consumer protection claim. We helped discover the defects in the radiant heating hose device and obtained a substantial recovery on behalf of our clients.
Current Defective Product Lawsuits
We are currently investigating lawsuits involving the following defective products:
---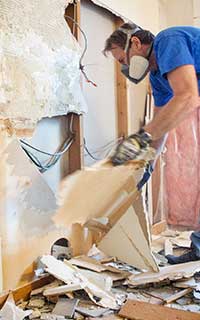 Defective Chinese Drywall
Drywall was imported from China from 2004 to 2008 because the domestic wallboard industry could not meet the demands of the housing market boom and substantial rebuilding efforts following the destructive hurricanes in 2004 and 2005. The imported Chinese drywall releases sulfuric gases that corrode metal appliances and components in homes. Residents of these homes also complain that the gases result in headaches, respiratory and skin ailments.
---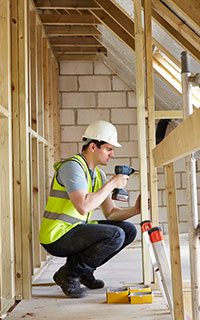 Defective Weyerhaeuser Flak Jacket TJi Joists
In response to regulatory changes introduced in 2012, Weyerhaeuser introduced a low-cost add on to their TJI floor joists to meet the enhanced fire safety regulations: Trus Joist TJI Joists with Flak Jacket Protection. However, due to a product defect in these joists, formaldehyde is off-gassing from the I-Joists at high levels. Customers have complained about a strong formaldehyde odor in newly constructed homes, and many have experienced symptoms of formaldehyde exposure.
About Product Liability Lawsuits
Product liability law holds the manufacturer and/or seller of the product liable for putting consumers at risk of injury from a dangerous product. All parties on the distribution chain can be held liable for injury caused by the defective product including:
Potentially Liable Parties in a Product Liability Lawsuit:
Product manufacturer
Manufacturer of components or parts
Party that assembles or installs the product
Wholesaler or retailer of the product
There are three types of defects that can result in injury to consumers:
Design defects: the design of the product is inherently unsafe
Manufacturing defects: defects that occur in the manufacturing or assembly process of a product, resulting in a potentially dangerous flaw
Marketing defects: improper marketing of the product, such as inadequate labeling, instruction, or safety warnings, that can lead to injury
To learn more about your potential lawsuit for injuries from a defective product, contact our product liability attorneys directly for a free, no obligation lawsuit evaluation.