Defective medical devices can cause unforeseen health consequences.
Medical devices, implants, and other machines save lives. They are modern miracles that can extend lifespans, end pain, and restore both physical function and hope to a life harmed by sickness or injury.
Defective devices can cause serious injury, chronic health issues, or even death.
Despite the best intentions of medical device manufacturers and medical professionals, defective devices can cause serious injury, chronic health issues, or even death. The Food and Drug Administration (FDA) regulates all medical devices sold to Americans, but even rigorous testing and quality assurance practices can overlook the long-term health consequences of such defective medical products.
For patients affected by defective drugs, a lawsuit may be the only way to recover financial compensation for medical expenses, lost income, pain and suffering, and other costs incurred due to these devastating side effects.
Defective medical device litigation holds the manufacturers of these devices accountable for injuries caused by their products and can encourage manufacturers to exercise more caution before introducing potentially harmful medical devices to the American public.
Lawsuits involving defective medical devices can also provide much needed financial compensation for medical expenses, lost wages, and other expenses suffered by individuals harmed by these products.
Experience in Defective Medical Device Litigation
Levin Sedran & Berman have built an exceptional reputation by representing thousands of individuals who were injured by defective medical devices. US News &amp World Report designates us as Tier 1 for Mass Tort Litigation on behalf of plaintiffs nationally – one of just thirty six US law firms awarded that distinction.
We have successfully litigated defective medical device cases involving:
Intrauterine Devices (IUDs) and other gynecological implants
Orthopedic bone screws
Hip, knee, and other joint replacement implants
Silicone breast implants
Malfunctioning pumps
Stent, pacemaker, and other cardiovascular implant malfunctions
And other defective medical devices
We have a reputation for effectiveness, professionalism, and efficiency among plaintiffs, judges, and adversaries alike, and the court often appoints us to serve in leadership positions to guide these complicated cases.
Current Medical Device Lawsuits
We are currently investigating lawsuits for injuries caused by the following medical devices – if you or a loved one suffered a serious injury from one of these devices, please contact our experienced dangerous medical device attorneys to discuss your potential case.
---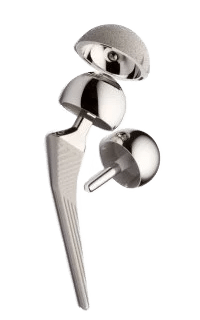 Stryker LFIT V40 Hips
Medical device manufacturer Stryker has issued a recall on LFIT V40 Femoral Heads used in hip replacements between 2006-2012.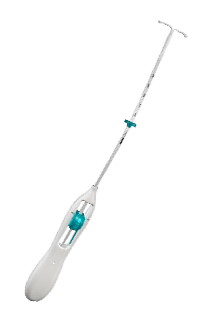 Mirena
Mirena has been associated with serious, debilitating, and even life-threatening side effects. In some cases, it can migrate from the original position where it was inserted and can perforate the uterus or become embedded in the uterus.