Zofran Lawsuit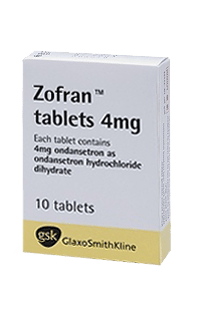 Use of the anti-nausea drug Zofran (generic name – ondansetron) during the first ten weeks of pregnancy has been linked to the development of congenital cardiac malformations and cleft lip and cleft palate deformities.
IMPORTANT: The information provided on this website is not a substitute for professional medical advice. If you are currently experiencing any side effect from Zofran, contact a healthcare professional immediately. Do not stop taking prescription medications like Zofran without talking to your doctor or healthcare provider.
Zofran Birth Defect Lawsuits
Zofran was developed by GlaxoSmithKline (GSK) and approved by the FDA in 1991 to prevent nausea and vomiting caused by chemotherapy and radiation therapy. GSK also promoted off-label use of the drug to treat morning sickness in pregnant women for which it recently paid civil penalties.
A study published in 2012 by the Center for Birth Defects Research and Prevention linked Zofran use in the first trimester with a twofold increased risk of cleft palate. A separate Danish study found an association of Zofran use with heart defects.
If you or a loved one took Zofran (ondansetron) during the first trimester of pregnancy and had a baby with congenital cardiac malformations or cleft palate, please use the contact form to the right or call (877) 882-1011 to get in touch with Levin Sedran & Berman for a free case evaluation.

Zofran Lawsuit Information