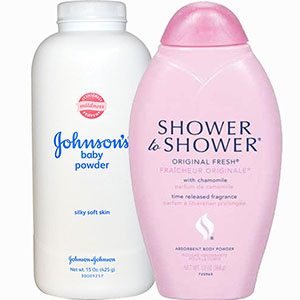 On August 21, 2017, Johnson & Johnson was hit with another massive verdict in a case involving the company's widely used baby powder. A Los Angeles jury awarded Eva Echeverria a record $417 million after finding that Johnson & Johnson failed to adequately warn customers of the cancer risks of the talc in its baby powder product.
The trial was the first in California, and the verdict is by far the largest sum awarded in a series of talcum powder lawsuits against Johnson & Johnson.
Echeverria used Johnson & Johnson's baby powder daily for over 60 years. In 2007, she was diagnosed with ovarian cancer. After learning about the potential link between talcum powder and ovarian cancer, Echeverria filed a lawsuit against Johnson & Johnson, hoping the company would put additional warnings on its baby powder product to protect other women from cancer.
Other products with talcum powder contain cancer warnings, but Johnson & Johnson has refused to publicly acknowledge the link between talcum powder and cancer.
During the trial, however, Echeverria's team presented evidence that included internal Johnson & Johnson documents showing the company knew about the link between talc and ovarian cancer for several decades.
The groundbreaking verdict includes $70 million in compensatory damages and $347 in punitive damages, underscoring the growing outrage at Johnson & Johnson over their failure to warn customers about this potentially fatal health risk. The company plans to appeal the jury's decision, stating that scientific evidence supports the safety of their baby powder.
Hundreds of other talcum powder lawsuits are awaiting trial across the country. Our firm represents women who have developed ovarian cancer or cancer of the fallopian tubes after using baby powder with talc.
If you or a loved one developed ovarian cancer and used baby powder with talc, contact our firm to learn about a potential talcum powder lawsuit.