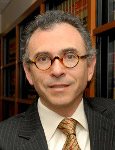 Frederick S. Longer
Born: July 17, 1960, Philadelphia, Pennsylvania
Practice Areas
Admiralty Law; Antitrust; Business Torts; Class Actions; Environmental Liability; Medical Malpractice; Products Liability; Securities
Education
Carnegie Mellon University, B.S., 1982 University of Pittsburgh, J.D., 1986
Frederick S. Longer specializes in representing individuals who have been harmed by dangerous drugs, medical devices, other defective products and antitrust violations.
Mr. Longer has extensive experience in prosecuting individual, complex and class action litigations in both state and federal courts across the country. Mr. Longer has been involved in the resolution of several of the largest settlements involving personal injuries including the $6.75 Billion settlement involving Diet Drugs and the $4.85 Billion settlement involving Vioxx. Mr. Longer was part of the teams responsible for negotiating the settlements in the National Football League Players' Concussion Litigation, MDL No. 2323, and the Chinese-Manufactured Drywall Products Liability Litigation, MDL 2047, involving various suppliers and manufacturers of Chinese Drywall valued in excess of $1 Billion.
Mr. Longer has a wealth of experience in mass torts and has frequently been the chairman or member of the Law and Briefing Committee in numerous multi-district litigations in In re Propulsid Products Liability Litigation, MDL No. 1355 (E.D. La.); In re Rezulin Products Liability Litigation, MDL No. 1348 (S.D.N.Y.); In re Vioxx Products Liability Litigation, MDL No. 1657 (E.D.La.); In re Orthopedic Bone Screw Products Liability Litigation, MDL No. 1014 (E.D. Pa.); In re Diet Drug Litigation, MDL No. 1203 (E.D. Pa.); and In re Xarelto Products Liability Litigation, MDL 2592 (E.D.La.).
Mr. Longer is a frequent lecturer and has presented numerous seminars on various legal topics for professional groups. Some of Mr. Longer's speaking engagements include Strafford Webinar, "No Injury" and "Overbroad" Consumer Class Actions: Strategies to Pursue or Defendant Class Certification (October 2015); Harris Martins' MDL Conference, Current Issues in Multi-district Litigation Practice (September 26, 2011); Mass Torts Made Perfect, FDA Preemption: Is this the end? (May 2008). He has authored numerous articles including ABA, Service of Process in China (April 2012); Trial, The Federal Judiciary's Super Magnet (July 2009). He was also featured in Herbert J. Stern and Stephen A. Saltzburg, Trying Cases to Win: Anatomy of a Trial (Aspen 1999).
Representative Reported Cases:
Byrd v. Aaron's Inc., 784 F.3d 154 (3d Cir. 2015)
Mulcahey v. Columbia Organic Chemicals Co., 29 F.3d 148 (4th Cir. 1994)
Levy v. Jannetta, 621 A.2d 585 (Pa.Super. 1992)
Mr. Longer has received Martindale-Hubbell's highest rating (AV) as a pre-eminent lawyer for his legal ability and ethical standards. He has also been recognized by his peers as a Super Lawyer since 2008.
AV Peer Review Rated.
1986, Pennsylvania and New Jersey; U.S. District Court, Eastern and Western Districts of Pennsylvania, District of New Jersey, District of Arizona, Northern and Western Districts of New York and District of Nebraska; U.S. Court of Appeals Second, Third, Fourth, Fifth, Seventh, Ninth and Eleventh Circuits; U.S. Supreme Court
Philadelphia, Pennsylvania and American Bar Associations; American Association for Justice; Philadelphia Association for Justice