Fen-Phen Diet Drugs Lawsuit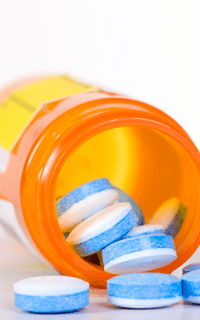 Thousands of people suffered serious heart and/or lung damage after taking the diet drugs fenfluramine (Pondimin) or dexfenfluramine (Redux). Levin Sedran & Berman served as Co-Lead Counsel in the Fen-Phen (Diet Drugs) litigation, a case that resulted in a class settlement valued at over $7.65 billion.
About the Fen-Phen Diet Drugs Lawsuits
On July 8, 1997, Mayo Clinic released a report showing 24 patients had developed heart valve disease after taking fen-phen, or the combination of fenfluramine and phentermine. On the same day, the FDA issued a public health advisory describing the Mayo Clinic findings.
On September 15, 1997, the FDA announced that it was removing fenfluramine (Pondamin) and dexfenfluramine (Redux) from the market. This announcement came after the agency received reports from several physicians showing that fen-phen and dexen-phen users with no previous heart disease symptoms were developing heart valve problems. Based on this data, the manufacturers of the drugs agreed to withdraw them from the market, and the FDA recommended that patients stop taking the drugs immediately.
Millions of people had taken fen-phen, and thousands of lawsuits were filed against American Home Products for cardiovascular injuries. In August 2000, the court approved a settlement with American Home Products for $4.75 billion to cover both medical monitoring and compensation for patients who suffered damages. The class of plaintiffs would grow to nearly 600,000, and the fen-phen settlement is now valued at $7.65 billion.